What to know before starting your own cleaning business
By Ben Lobel on Small Business UK - Advice and Ideas for UK Small Businesses and SMEs We give some pointers on starting your own business in the cleaning sector, including costs, insurance and building your customer base The post What to know before starting your own cleaning business appeared first on Small Business UK.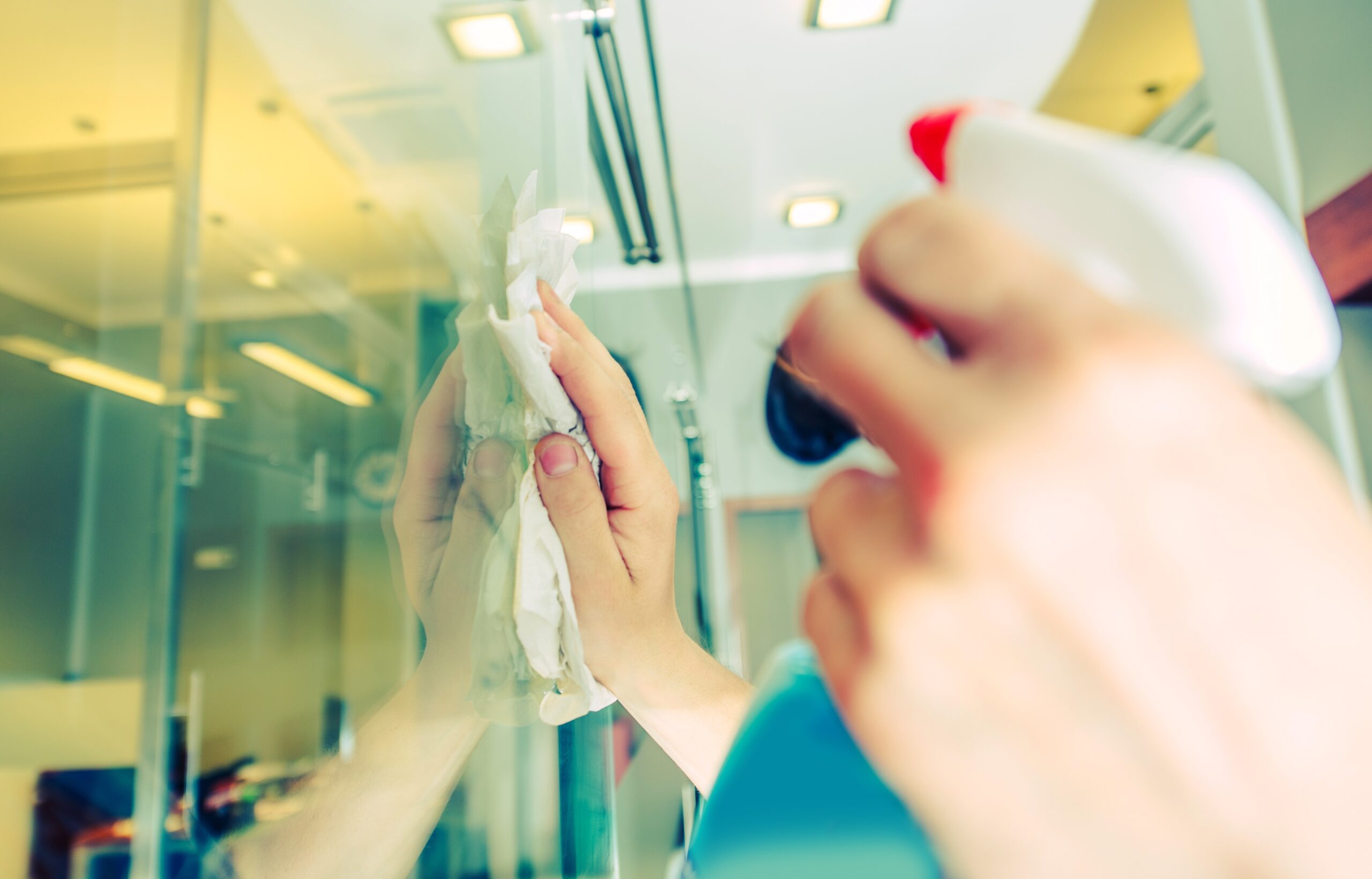 By Ben Lobel on Small Business UK - Advice and Ideas for UK Small Businesses and SMEs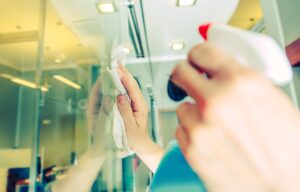 If you are thinking about setting up your own cleaning business, there are a few things you need to consider before doing so.
First of all, you need to make sure that this type of business is the right one for you. In order to be a cleaner you need to have good physical health because cleaning can be hard and strenuous work. You will also need to have good customer relation skills as you are required to deal with clients on a regular basis.
You're going to need to have a clear vision of where you are planning to place your cleaning business.
What you do need to know is that the cleaning industry is split into three:
Domestic: Consists primarily of residential or household cleaning
Commercial: Commercial cleaning is dominated by janitorial services, where they provide a much wider range of services over domestic cleaning. They tend to serve businesses rather than individual consumers/homes
Specialist: Specialist cleaning comes into play if it's something more germinated or higher-risk to clean
Research all aspects of the cleaning service business world, from advertising to customer services, taxes, insurance, employees and how much you are going to charge. The following sections will enable you to nail down those details.
Skills such as bookkeeping will serve you well no matter what type of cleaning business you decide to run, while managing staff and marketing are useful for growing businesses. Read more in our Running a business section.
Find your customers and niche
Next, and as we always say when you're starting any kind of business, is to define your unique selling point. "We've got the experience for quite a wide range of work, right through from a domestic one-off clean of a flat, right through to a large, regular office contracts," said Andy Duncan, business manager at Easy Cleaners. "We'll easily cover the whole city. If we've got a job over in Walsall, over in the northwest, then that's a long way to then get over to Solihull, which is right over in the south east."
These days the market is pretty crowded when it comes to cleaning services, so you want to create a niche for yourself and ensure that your particular business stands out. This could be window cleaning, pressure washing, public toilets or something even more niche.
Your customers will be hiding in different places, depending on what services you offer. Duncan said that word of mouth is the best way of finding commercial clients. "If you do a good job, great, but if your individual cleaner is not doing a good job, no matter how much you dress it up, then it's noticed. The worst thing is that if that word gets back to the office manager," he said. "If we're doing it in multi-let buildings, they'll maybe talk about you to other businesses, maybe the landlord and the agent and stuff. The decision is often made higher up the tree."
The website, which Duncan works on, brings in customers through its web form too.
If you're a specialist, people will often seek out your niche service so make sure your online presence is SEO-optimised. That applies to your website, your email marketing and your social media. For example, 'public toilet cleaner in [city]'. 
Joining a professional cleaning body will prove your legitimacy and build trust with potential customers. The British Cleaning Council, Federation of Master Cleaners and the Domestic Cleaning Alliance are three to consider.
Decide on your business structure
Again, a lot of this comes down to you being a domestic business, a commercial business or a specialist business.
Domestic businesses and commercial cleaning businesses can be run as sole trader firms if they're run by you alone. Otherwise, you should set up as a limited company. Find out more at Setting up a business: Sole trader vs limited company.
Now it's time to think about your opening hours – ideally, they suit the needs of your business as well as you and your staff.  "We only work school hours," said Bianca Roberts, founder of domestic cleaner, Cymru Cleaning. This fits the needs of her and her staff, who are local mums.
Easy Cleaners has a domestic and commercial arm to the business. "With a commercial cleaning business, to track it, you've just got to be a lot more organised. It's often a lot more routine," said Duncan. "On the domestic, it's fairly straightforward. You go to the house, you're doing it for X amount of time, you go on to the next job. It's flexible."
Of course, there are the all-important charges. On the commercial side, regular cleans can be decided on a fixed hourly rate. But for one-off cleans – say an end of tenancy or moving in after a refurbishment – that'll be a one-off cost. Think about how many employees you need to do the job, what time of day it's at and whether you'll need a minimum booking timeslot to make the job worthwhile. "The problem often is if businesses want less than two hours, so if they wanted to get one hour sometimes, but it's just not to worth the cleaner time. They get in the car and they drive there for a one-hour clean," said Duncan.
If you are unsure how much you should be charging, then research what other cleaning companies in your area are charging to get an idea – though it's best to go lower when you're starting out so that you can be competitive. Duncan points out that people aren't necessarily just paying for the cleaner either – they might be paying for senior staff to supervise or problem-solve on a particular job. Factor that in when you're tallying up your charges.
Of course, franchise is another option if you don't want some of the risks that come with launching as an independent cleaning business. UK firms such as Fantastic Services and Molly Maid offer franchising opportunities. Read more at What is a franchise? Advice for small businesses.
>See also: Starting a window cleaning business: A franchise case study
Take your own costs into account
Whatever kind of cleaning business you are, you'll need to factor in fuel and/or transport costs.
Domestic, as you'd expect, has smaller but no less significant costs. "I've had a website built. So that cost £670," said Roberts. "You need hoovers as well, your mops and buckets. My Henry [Hoovers] were £130 each. I use a really good brand for buckets – Vileda. They aren't cheap. I think the mop and bucket together are just short of £20 now, with the cost of everything going up."
She added that cleaning products can range anywhere from £10-£20, with uniform costing around £170. At this point, you should have already decided whether, as a domestic business, you are charging for cleaning products or using your clients' products.
Commercial businesses will have extra insurance cover (more on that in a minute) to consider as well as fuel/transport and cleaning supplies.
Specialist businesses will, as you can imagine, need specialist equipment such as harnesses for window cleaning or higher specialised cleaning agents for particularly difficult jobs.   
What insurance will I need for my cleaning business?
Professional indemnity insurance is required in all businesses. This will cover unpaid client bills, costs involved to correct mistakes, dishonest staff, defamation, infringement of intellectual property rights, negligent misrepresentation and lost documents or data.
Similarly, you'll all need public liability insurance. This will provide protection in the event that your business causes death or injury to someone or it damages their personal property.
Employer's liability will be needed if you have staff, in case they get injured or unwell as a result of the business.
Vans need van insurance, covering the vehicle(s) and the professional and personal possessions inside them.  
Once you've figured out what insurance cover you need, the amount that you need cover for comes into question. With larger and higher-risk operations, the coverage will need to be higher. "What you might find is that the domestic can be at a lower level, so you're insured for less – it might be £1m or £2m. But if you're trying to go for the commercial stuff, then the actual cover is, I think £5m, might even go up to £10m," said Duncan.
"The insurance is there for a reason," he added. With this in mind, it's worth considering whether an employee might be vulnerable, say they're working on their own at an office late at night. Factor that into insurance too.  
>See also: Business insurance: Everything you need to know
Hiring staff
Again, finding your staff will depend on what kind of cleaning business you are and where you are based.
You'll probably be on your own (or more likely with friends and family) when you're starting out, especially if you're running a domestic cleaning business.  
"I had a really good friend helping me out. Otherwise, I would have needed to employ someone within the first month," said Roberts. "I managed to build it with my friend and then take on someone to work with me. I didn't think I would have been as successful as I am now had I not had my friends and family."
At about three months into her business, Roberts decided to go down the social media route as well as advertising for staff on Indeed. "I just did a summary of what I was looking for, what the job entailed and pay. They're subcontracting to me because I'm not in a position to be able to employ anyone as of yet. I do hope to one day."
A subcontractor is an individual or business who signs a contract to take on part or all of the obligations of another's contract. They have fewer rights and entitlements than an employee.
If you're doing commercial cleaning, you're more likely to need a team from the off. "It's more experience [than training] so that they learn the ropes. The main training tends to come at the start of the job," said Duncan. This can include learning the alarm code on out-of-hours buildings, where they take the rubbish and how the cleaners themselves get out of the building.
Duncan said it's been a challenge to get good cleaners on board because people's circumstances change or they relocate. "In this business it's difficult to find the good staff that will be committed to it rather than disappearing in a few months' time." The company tends to look to job boards or specialist platforms for staff.   
Market yourself in the right way for your cleaning business
Your marketing will be word of mouth to begin with, online or in real life. That's why schemes like referrals and asking customers to leave a review on Google are crucial when you're starting out. Offering customers (and/or their friends) discounted services can help boost your reputation at first. But remember that different marketing methods will appeal to different clientele.
"I decided on Facebook because everything's on Facebook nowadays. I also have a TikTok account. I haven't done Instagram yet, but I do plan to," said Roberts. "It's all social media. I've done leaflet dropping, and that's got nowhere."
But would should you do with your social media? "Just be authentic and stand out from everyone else," said Roberts. "We talk about the ins and outs of cleaning. We don't want to sound commercialised – you need to make it your own. Clientele love to see before and after pictures."
Social media isn't such a winner for Easy Cleaners, however. "You've got to be at it all the time. And someone who's genuinely into it, who doesn't just post up once or twice a week. I think with commercial stuff, LinkedIn would be better," said Duncan. Roberts shares the same opinion on consistency. "I do aim to at least post three times a week. I think that's a good start. You don't want to over-post and bore people either."
Instead, Easy Cleaners prefer Google AdWords (though it is getting more expensive and competitive for commercial cleaners) as well as organic SEO through the company website. The key to their strategy is seizing the opportunity at the right moment: "There's often a certain trigger point. You're just waiting for that problem, somewhere someone's looking for a cleaner or they're moving office and need a cleaner, or they're thinking, "Let's just go and Google 'office cleaner in Birmingham'". From there, they'll send in a message via the website and often it is that they urgently need a cleaner. Easy Cleaners will set it up so that they can respond as soon as possible and go and have a look the next day. "That's your golden opportunity," said Duncan.
He also suggested getting to know some of the local businesses. "Maybe go along and offer them a free trial almost or say, 'Look, what we're going to offer you a free one-off clean, to show you what we can do'".
What do you do if you offer more than one type of cleaning? Easy Cleaners started off as two separate businesses – one for domestic, one for commercial. The businesses each had a website too, but Duncan thought it best to streamline them. "On the marketing side, it's helped to keep it funnelled in one business, but we're very clear that we're covering both ends of that spectrum," he said.
Building a customer base
It's not just about finding customers – it's about keeping them happy. "I offer a five-star service and I haven't had any bad reviews or anything like that. But you do get clients that aren't happy that I've had to go at five o'clock, six o'clock in the evening if they're unhappy about something go and sort that out," said Roberts.
Be prepared for last-minute client cancellations, disgruntled clients and your regulars no longer being able to afford your cleaners due to circumstances like the cost of living crisis. "Just be patient and obviously polite. The customer knows best," said Roberts. "You never want to make them feel like they don't know what they're talking about."
In any case, patience is paramount when it comes to building a customer base. "I'd say it takes a good six months. They are the hardest," said Roberts. "Just don't give up. You've got to be constantly on it, promoting yourself and the business all the time to be able to build it. It doesn't just happen overnight. I think that's what some people hope for. You've got to be consistent.
"Don't be disheartened when you don't get calls. I felt like that and then all of a sudden, within a week, it all came in at once."
Read more
How to start a dropshipping business
The post What to know before starting your own cleaning business appeared first on Small Business UK.